Working with us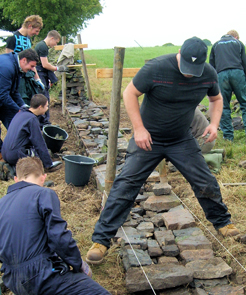 TBG Learning delivers a wide range of welfare to work and skills programmes, including the government's flagship Work Programme. As a result we've become one of the largest independent welfare to work and skills providers in our field, reaching out to more than 35,000 people each year.

All of our training leads to recognised and accredited qualifications, combined with a focus on employability and sustainability that addresses the economic strategies of local partnerships and key government departments. TBG Learning is committed to providing customers with the best possible information, advice, guidance, training and support. We can only achieve this through the commitment of our staff and the partnerships that we build with other organisations in the areas in which we work. We work in partnership to co-create and design innovative projects which deliver real impact for our communities and the individuals which we serve.

---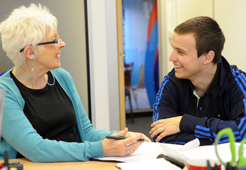 As an experienced prime contractor we know that the best way to meet the needs of our customers is to build supply chains with organisations that can bring expertise that add real value to the customer experience. Ofsted inspectors have recognised this, commenting in a thematic survey that "TBG Learning aims to build long-term sustainable partnerships on a basis of mutual respect and open communication".

We're open to developing new partnerships as we strive for business excellence and to push the boundaries of current best practice.