Services for employers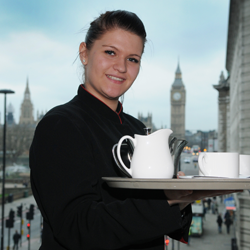 Investing in your employees' skills and development can improve productivity and competitive advantage. It also boosts staff confidence, competence, motivation and raises employee retention rates.

At Acorn Training Consultants (ATC), we know that recruiting the right member of staff for your company and ensuring that they have the relevant skills and knowledge to do the job is of paramount importance to you. We can provide you with a wide variety of training delivered across a range of occupational sectors tailored to your business needs. We'll help you to assess the skills your staff require to run your business more effectively.

We provide access to a range of training programmes including Traineeships, Apprenticeships and specialised work based learning programmes. We'll identify any grants or funding on offer to help you with the costs and remove the red tape that goes with it.

Our training, delivery and assessment can be delivered at planned times within your own workplace and with minimal disruption.
If you'd like to discuss your training needs further you can come along for a chat or get in touch and we'll arrange a visit.