Recruitment Partnerships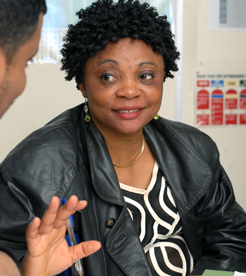 Are you an employer looking to fill a vacancy but can't find the right candidates with the right skills?
Our Acorn Recruitment Partnership service will solve this BIG problem for you, and free up valuable HR time and resource in the process.

We listen and understand your recruitment needs but what makes our offer so unique is that we can also offer pre employment training programmes, designed with you to ensure you get exactly the right candidate with exactly the right skills for your role.
We're dedicated to providing 'exact fit' candidates only and also provide a free service of on-going in-work support to both employee and employer.

---
The benefits of our cost-free Recruitment Partnership Service include:
• Candidate recruitment – assessment and sifting – a hassle free pre-selection process
• Training and qualifications – helping people to develop the skills needed to meet your requirements
• Working interviews – to assess the job suitability for both employer and candidate
• In-work support – on-going employment advice for both employee and employer
Contact our team today to find out how partnering with us will save you time, effort and money!