Study Programme 16-19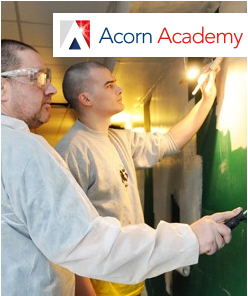 Are you aged 16-19 and looking for an alternative to college or sixth form? The Acorn Academy Study Programme could be for you!
The Acorn Academy Study Programme offers free qualifications and training and is designed to give young people like you, aged 16-19 the skills and knowledge required to take the next steps into employment, an Apprenticeship or further education.
The programme is tailored to meet your needs. You will gain recognised qualifications and on-the-job work experience; giving you relevant work experience to add to your CV!
Towards the end of your time on programme we will also support you to search for jobs and register with our in house apprenticeship team.
Many of our past learners comment on how they really enjoyed the friendly, relaxed atmosphere at Acorn Academy, saying it's "not like school as you're treated like adults"
---