Acorn:Apprenticeships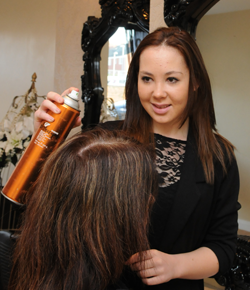 With an Acorn:Apprenticeship you can earn while you learn, gaining specific skills whilst training towards a nationally recognised qualification.
Our Apprenticeships are open to everyone over the age of 16 and are designed with the help of employers and industry experts. You recieve a structured programme that takes you through the skills and eperience required for you to succeed.
Depending on the sector and job role, an Acorn:Apprenticeship will take a minimum of twelve months to complete and is a package of on-the-job training and qualifications.
There are many types of Apprenticeships available for over 1,200 different job roles at three levels; Intermediate Level, Advanced Level and Higher Apprenticeship. We currently work with a diverse range of employers and delivery partners across a number of sectors, so whatever your interest, we will have
an Acorn:Apprenticeship that suits you.

Acorn:Traineeships
Our new Traineeship programme is free to do and is designed to give you the skills and knowledge that you need to get a job, an Apprenticeship or to go on to college or further education.
The programme is tailored to your needs, it will help you to get the qualifications and experience you need for any job role that you're interested in.
You'll gain recognised qualifications and on-the-job work experience, so you'll have something positive to put on your CV. We'll also give you personalised advice and support to help you to find a job at the end of the course.
Get in touch to find out more about Acorn:Apprenticeships and Traineeships or call 01773 747 377 now!