Employment programmes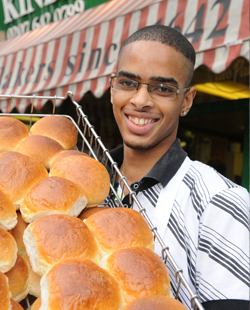 At Acorn Training Consultants (ATC) we work with unemployed people of all ages, from many different backgrounds who have many different reasons for being unemployed.

Whether you're looking to find your first job, have been made redundant from an industry you've worked in for many years, or have been out-of-work due to illness, disability or social circumstance, we have experienced advisors that will provide a tailored approach to employment to suit your needs.

We do provide a programme for helping you back in to work, but as everybody who comes through our doors is different, it will be a uniquley tailored service that suits you. This could include help with writing a CV, it could be completing one of our training courses to re-skill or up-skill, it could be arranging a work placement with a local employer so that you can build confidence and gain some on-the-job experience to put on your CV.

If you want to know more about how we can help you to get a job, contact
your nearest learning centre today.