Innovate 16-19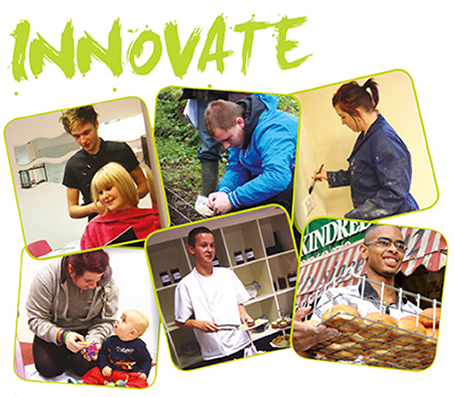 Are you aged 16-19 and thinking about what you want to do now school or college is over?

Our fantastic Innovate programme is a series of soft skill building and employability workshops created to support young people living in Derbyshire who are not in employment, education or training.

It is designed for you, with your interests in mind, helping you refocus for your future and offers a free comprehensive support programme to help you succeed.
The four-week programme is packed full of interesting and helpful advice and guidance. It helps you gain new skills, knowledge and understanding of expectations in the workplace. It lets you find out what alternative options are out there for you and helps you make new friends along the way.

If you'd like to find out more about the Innovate programme and how it can support you, please contact our team here today or call us on 01773 747 377 and ask for the Innovate team.
---
The programme includes:
• Life skill sessions (including finance and budgeting)
• Interactive team building and enrichment activities helping to raise aspirations and motivation
• Tailored support to create a professional cover letter and CV
• Intensive employability support conducted in both group sessions and on a one-to-one basis
• Support finding a job and/or an apprenticeship, completing application forms and applying for vacancies
• Assistance in finding voluntary and work experience placements
• Mock interview practice
• Impartial information, advice and guidance from qualified IAG staff
• Dedicated Innovate Coach to ensure continued support into employment, education or voluntary work.