Apex - Alternate Provision Experience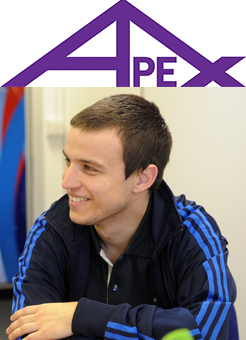 At Acorn Training Consultants (ATC), we offer an Alternative Provision Experience (APEX) to KS4 students within the vocational learning academy. APEX is for learners who need extra support to sustain their place in mainstream education.

We work in close partnership with schools and other alternative providers to re-focus students who are not fully engaging in mainstream education and provide additional stimulus to increase motivation. We've found that students can become disengaged from mainstream education for a number of complex reasons and that an alternative learning environment can be hugely successful.

We have a successful history of working with disadvantaged young people, helping them to develop themselves so that they can become self-sustaining in life, with many returning to school or progressing successfully into post 16 provision, more motivated and engaged.

In addition to the KS4 vocational offer ATC also run short courses for both KS3 and KS4 students in independent living, anger management and various other personal and social development areas. Our teams provide high quality teaching delivered in small groups within our Ripley centre.

Each APEX learner has access to their own learning mentor, has an individual learning plan and their progress reviewed every 4 weeks. We provide a supportive and nurturing learning environment where our learners can become inspired, motivated and responsible for their learning journey.

The IAG support provider will work towards strengthening positive outcomes in line with raising of the participation age (RPA). The Apex curriculum is designed to reflect local needs and be flexible thus meeting referral agencies' requirements.

If you'd like to find out more about the Apex programme and how it can benefit your school or establishment, please contact our Apex team today.
---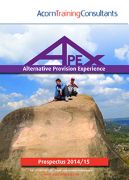 Download our Apex Prospectus here