Bitesize 16-18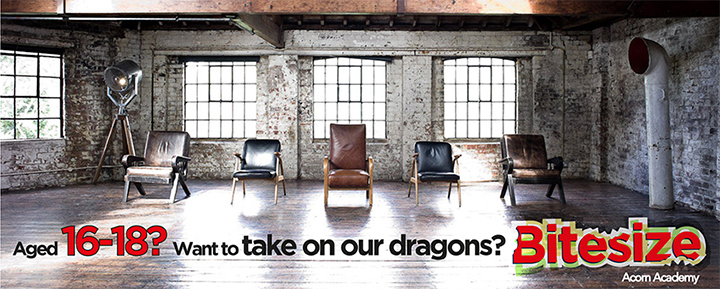 Do you have a great idea? Then join our free Acorn Academy BITESIZE course and show us. 3 jam packed creative days a week for 3 weeks.
Meet like-minded, young, talented and enthusiastic people like you. Create and develop your own concept and project, learn how to use technology to promote and present your ideas and THEN… take on a panel of Dragons!
A great prize awaits the greatest - winning idea.
50 places available
Start date 13th July
Start time 10am
Acorn Academy in Ripley
For more information:
Or call Rachel Dougan 01773 747 377